Insider's Travel Guide to Madeira Islands | Our Madeira
An Insider's Travel Guide to Madeira Islands
The beauty of the archipelago transcends and words to verbalise its beauty are scarce, so the best thing is to see it with your own eyes.
Its mountainous hills, where you can see picturesque villages from above the clouds, or sailing through the sea where whales and dolphins live, are just some of the attractions of a wide range of things to do and see on this small island in the middle of the Atlantic Ocean.
Things to do on Madeira
Go Dolphin and Whale Watching
Excursions departure almost everyday (as long the weather allows) from Funchal's Marina and there are several companies operating this three hour excursion to watch sea life. The offer it's vast, from catamaran to a private yacht it's up to you to decide on how you want to sail.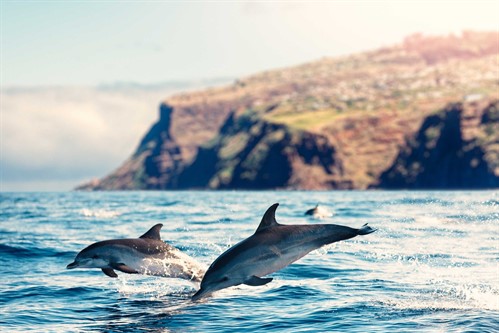 Go Tobogganing with the "Carreiros do Monte"
Go on an adventure and experience the first and most picturesque mean of transportation on Madeira Island, starting in Monte parish and finishing in Livramento neighbourhood this 2km ride down the hill is quite an adventure.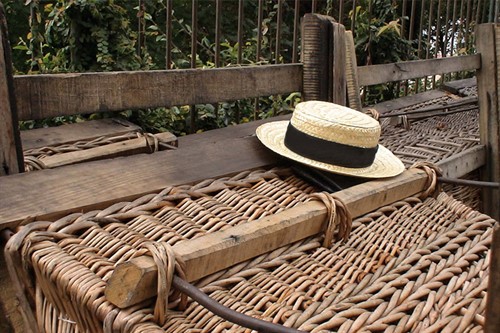 Hike Madeira's Mountains or Levada's
Madeira has a vast number of hikes or Levada's, as locals say, these were water channels that were created to transport water around the island and one of the best ways to discover Madeira's beauty is hiking. There are options suitable for everyone from short to long ones and levels from easy to expert.
Places to Visit in Madeira
Go for a stroll, eat and explore Funchal
The cosmopolitan city of Funchal has a different vibe than the rest of the island, explore the Old Town and it's painted doors by local artists, experience the local market where you can see freshly caught tuna's and the island exoctic fruits from Custard Apples to an array of different passionfruits, visit a museum or a gallery and sit in one of many local café's and have a bica (espresso) and a pastel de nata (custard tart) and you will live like a local.
Visit Porto Moniz Tidal Pools and the North shore
En route to the tidal pools of Porto Moniz, which are one of the main island attractions and that were formed naturally by the eruption of an old volcano, you will drive through the northwest coast where you will find why Madeira is the Hawaii of Europe. The mix between the subtropical florest, black-sand beaches and waterfalls will make you believe you are in paradise.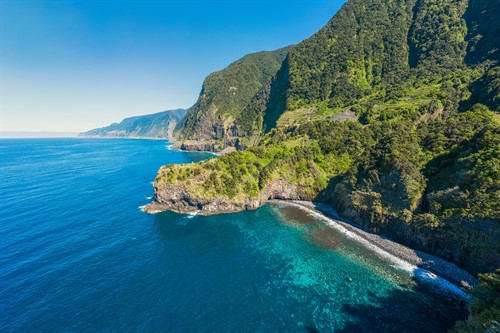 Enjoy the views above the clouds in Pico do Areeiro
Pico do Areeiro is one of the highest peaks of Madeira and one of the main viewpoints in the island. Either if you are doing a hike between Pico do Areeiro and Pico Ruivo or enjoying the sunrise or the sunset from there, we assure you that every minute you spend above the clouds is worth it, as it is an unforgettable experience.
What and where to eat or drink in Madeira Islands
Espetada
Madeira has an emerging food scene, from Michelin Star's to tapas restaurants, however the holy grail of it's food culture it's still the Espetada, beef meat cooked on long skewers over the coal, as side you must have the famous Bolo do Caco (local bread) with garlic butter and Milho Frito (fried polenta).
Zona Velha
If there is a place in Madeira where you can find all the gastronomical delicacies is Zona Velha in Funchal, from traditional restaurants to author's cuisine, you will endulge and find yourself trying the fresh tuna from Madeira's shore or the blackscabbard fish that can only be found in the depths of the ocean or trying a Passiofruit desert.
Madeira Wine
Madeira Wine has a formidable heritage and unique place in history, it was used to toast the signing of the US declaration of independence, or as Winston Churchill once said it can be considered as: "drinking liquid history.". If you are a wine lover or just want to know and experience the local culture we recommend you to go on a guided tour and tasting through one of the local wineries.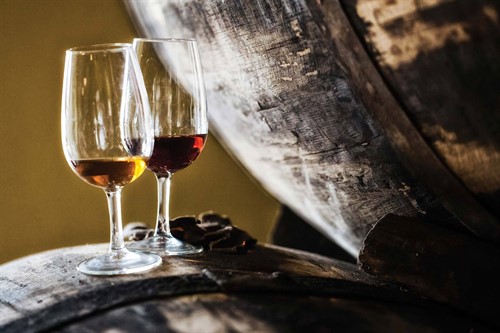 Poncha
This potent brew made from rum, honey and fruit juice (orange and lemon) is certainly one not to foget. It can be easily found in most bars and restaurants, but to truly experience you should go towards Câmara de Lobos (next to Funchal) and go to one of the many local bars to try this cocktail. Many versions of Poncha were created, but the more traditional one's are the Regional or Pescador.